RE/MAX "How Hot Air Rises" School Presentations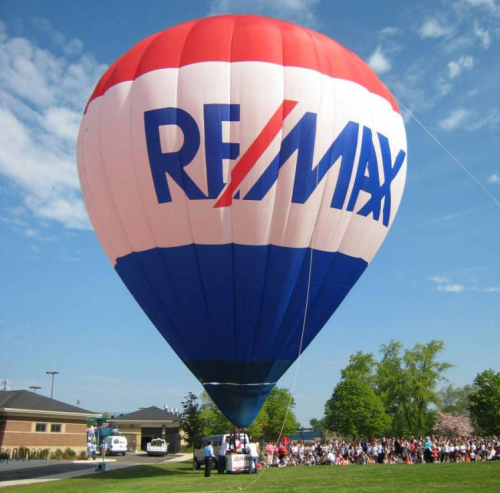 RE/MAX school presentations introduce students to the basics of thermodynamics and the wonders of ballooning, mankind's earliest form of flight. Here you see the RE/MAX Hot Air Balloon pilot giving school children a look inside.
The RE/MAX balloon is essentially an amazing eight story billboard which we can assemble and inflate, on-site wherever we need it, and whenever we need to have it there. Imagine this magnificent aircraft at your neighborhood school, effortlessly hanging in the gentle breeze and bringing joy and wonder, and providing an incredible educational experience to children aged 5 to 105.
Our knowledgable and entertaining RE/MAX pilot gathers and welcomes the crowd, then explains the history and science of mankind's first successful flying machine.
The RE/MAX® hot air balloon is easily the most recognized symbol in real estate and one of the most instantly recognized corporate logos in the world. The Northern California RE/MAX Hot Air Balloon travels annually to charity and sporting events, office openings, balloon festivals and schools from as far south as the central valley city of Fresno all the way to the Oregon border.